Prof. Yupiter HP Manurung
UiTM Shah Alam, Malaysia
Biography:Yupiter HP Manurung is a full Professor at School of Mechanical Engineering in UiTM Shah Alam in Malaysia and currently holding posts as Director of Smart Manufacturing Research Institute (SMRI) and Leader of Research Interest Group - Advanced Manufacturing Technology (RIG:AMT). He is also a Professional Engineer (Ir-BEM), a Professional Technologist (Ts-MBOT), a Chartered Engineer (CEng-IMechE) and member of Association of German Engineer (VDI) who received his A-Level, BSc, MSc and PhD in Manufacturing Technology from German universities. Additionally, he is a certified International/European/German Welding Engineer (IWE/EWE/SFI) and Laser Technologist as well as Laser Safety Officer from German Research Institutes. He has been supervising more than 200 bachelor students and postgraduate researchers, some of them are students or researchers from German Universities. With his postgraduate students and international research partners from Germany, Austria , Tunisian, Cyprus and Ukraine, he has been publishing high-impact scientific publications in various international journals and conferences on Advanced Welding Technology, Virtual Manufacturing, Metal Additive Manufacturing and Weld Fatigue Integrity with financial support from national and international research grant such as E-Science, FRGS, DAAD, Erasmus+, ASEA-UNINET, GIP and various industries. He is an examiner of more than 15 postgraduate theses from all over the world, a reviewer of various international scientific journals and an evaluator of national and international research grants. Since 2016, he is an international research fellow at Professorship of Virtual Production Engineering in Technical University Chemnitz in Germany.
Prof. Honggang Dong
Dalian University of Technology, China
Biography: Prof. Honggang Dong achieved his Bachelor, Master and PhD Degrees from Harbin Institute of Technology in the year of 1998, 2000 and 2004, respectively. Then he joined Dalian University of Technology as a faculty member in September, 2004. He worked as a Research Associate (Postdoc) in the Department of Materials Science and Engineering, University of Wisconsin-Madison, USA, from December 2005 to December 2007. He came back to School of Materials Science and Engineering, Dalian University of Technology in January 2008 and worked there until now. His research fields of interest include dissimilar materials joining technology and metallurgy, composition design of welding materials, and numerical simulation of welding processes.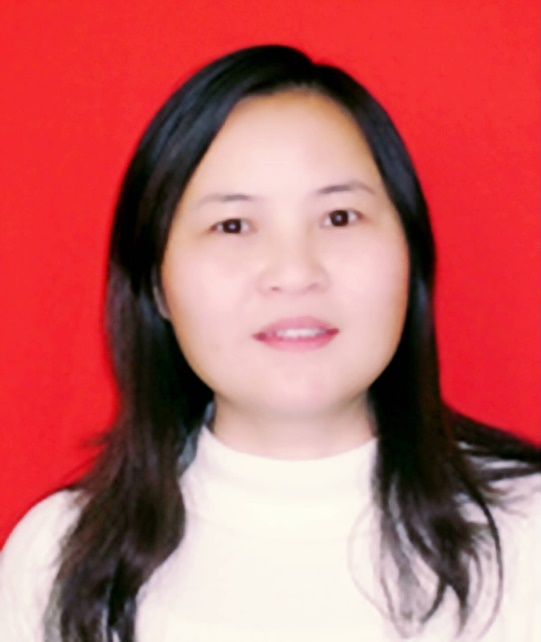 Prof. Guilin Li
Guangdong University of Petrochemical Technology, China
Biography: Gui Yin Li, Ph.D., Professor, Clinical Medicine/Pharmacology Double Postdoctoral Fellow, PhD Supervisor, Second Professor of Guangdong Institute of Petrochemical Technology. He is mainly engaged in bioelectrical analysis, biomedical sensing and nano-targeted drug diagnosis and treatment. He has hosted two National Natural Science Foundation of China projects and seven provincial and ministerial projects. He has been awarded 3 Guangxi Science and Technology Progress Awards and Invention Awards, and has been honoured as "Furong Hundred Post Star" in Hunan Province and a young backbone teacher in Hunan Province. He has published more than 60 SCI scientific papers. He has applied for 45 national invention patents, 22 of which were granted.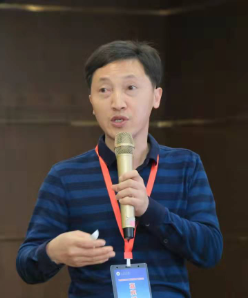 Prof. Jingang Yu
Central South University, China
Biography: D., professor, doctoral supervisor; Hunan Province Natural Science Outstanding Youth Fund recipient, Hunan Province General University Young Backbone Teacher Training Subjects, the third level of the "531" talent team construction candidates in Central South University.
He is the chair of three National Natural Science Foundation of China, eight provincial and ministerial level research projects (including: Hunan Provincial Natural Science Outstanding Youth Foundation), one innovation-driven project of Central South University (the third batch), and more than 10 other projects; as the first/corresponding author of J Hazard Mater, Coordin Chem Rev, Sci Total Environ, Sensor Actuat B-Chem, Int J Biol Macromol, Ecotox Environ Saf, Appl Surf Sci, Mater Sci Eng-C, Anal Chim Acta, Talanta, Chinese Chem Lett, Chinese J Chem, He has published more than 100 scientific papers in journals such as Microchim Acta, J Environ Chem Eng, etc. His papers have been cited more than 5200 times, with a personal H-impact factor of 39 and an i10 index of 129. He has edited 4 monographs in English and 1 textbook in Chinese, and has been granted 12 national invention patents. He has been awarded the title of Excellent Communist Party Member of Central South University, Excellent Teacher Award of Central South University and Excellent Quality Award of Undergraduate Teaching.